It's a toss up. Stock vs stock, there are conversion parts needed the fit the 351w into the car, which takes $ away from other go fast goodies

Distributor
Oil Pan
Lower intake
Headers
Flywheel
etc.

But more HP and TQ with the extra cubes.

As mentioned, going with a 4.0 bore or larger (on either 351 based or 302 based) opens things up (unshrouds the intake valve) for better breathing and more power.
__________________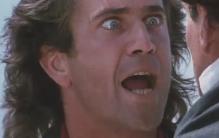 Advantage Auto Transport
954-254-0704